With over 17,000 square feet, our Bremerton waterfront event space is perfect for your next conference, banquet, or event in Washington.
Just steps from the Seattle-Bremerton ferry terminal with the 105-room Hampton Inn & Suites across the plaza and the 130-room Fairfield Inn & Suites nearby on 4th Street, Kitsap Conference Center at Bremerton Harborside offers the perfect collection of flexible spaces for all types of meetings and events in one convenient location.
Our entire team is dedicated to ensuring that your next meeting or special event in Kitsap County is everything that you envision it to be. From the moment you walk in the door, the Kitsap Conference Center team provides the services you need every step of the way. From event planning to custom menus highlighting seasonal ingredients, our staff will handle all of the details to make sure your event is a success.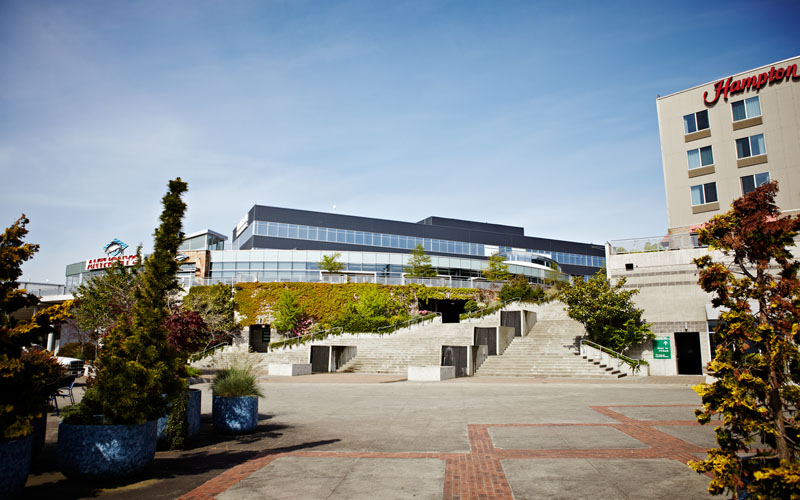 Flexible spaces for all types of meetings
Custom Menus highlighting seasonal ingredients
Dedicated team ensuring your event is a success
Event planning services